We recap October and share good news, bad news, and Bon Jovi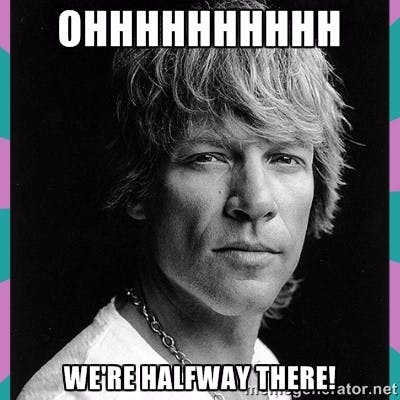 We're raising money to buy an ultrasound machine for the polyclinic. The machine costs $32,000. Together with
The Phoenix Resort
and
Wine de Vine
, we will pay for half of the machine. We are collecting donations for the remaining $16,000.
Good news: In October, our customers donated $7,398 and guests of The Phoenix donated $291.50. So, in total, we raised $7,698.50!
Bad news: we need to raise $8,400 more.
But, as Bon Jovi would sing: Whoa, we're half way there! Al-most!
So, our goal in November is to raise the remaining ~$8,400, so that we can order the ultrasound, ship it to Belize, and have it here in time for Christmas. That would be an incredible gift for our community. Help us make it happen!
You can make donations at the restaurant or online: bluewatergrillbelize.com/community