November: we love teachers. December & January: we're helping kids!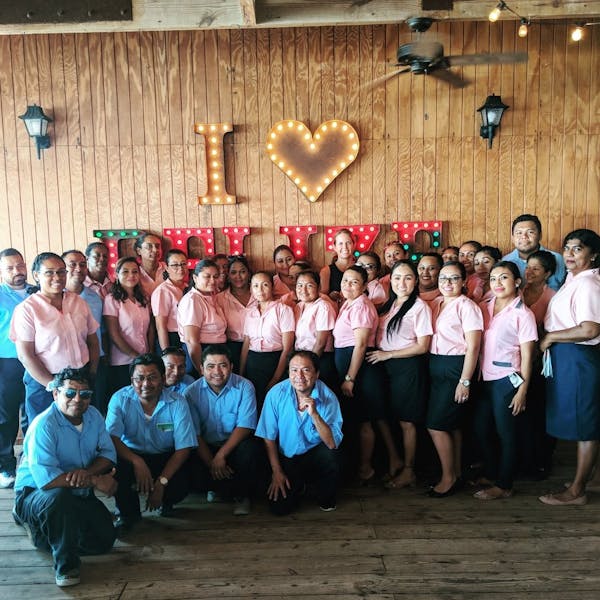 Monthly Donation Update: In November, our customers donated $2,998, which we matched 100%. Guests of The Phoenix donated $1,154, which The Phoenix matched. And customers of Wine de Vine donated $47, which Wine de Vine matched.
In total, we contributed $8,400 to give each teacher, principal, and support staff (35 people total) at San Pedro RC School a holiday gift of $240 cash. That's our way of saying thanks to these amazing educators who do an incredible job teaching young people on this island, despite having insufficient resources and support from Government.
One cool note: when Kelly was a student at RC School 100 years ago, one of her teachers was Teacher Mireya. Well, Teacher Mireya's daughter, Teacher Erica, now teaches at the school and was one of the bonus recipients.
In December, we're raising money for Hope Haven, which is a children's shelter in San Pedro that provides safety, shelter, counseling, education, and advocacy for neglected and abused children. Funds will be used for children's bedding, toys, and food.
You can donate in person at our businesses or you can give at the Donation link above.
As Jose Altuve would say, we literally love all of you for helping us make a difference in San Pedro.