In February, we thanked the high school teachers. In March, we're helping the clinic!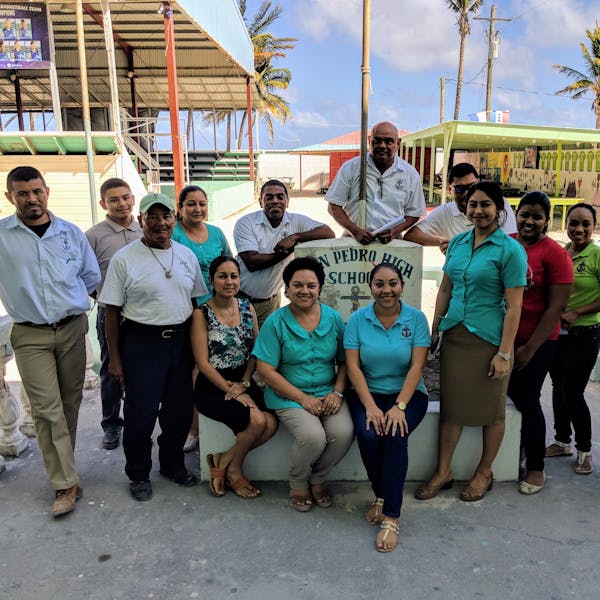 Monthly Donation Update: In February, our customers donated $3,042, which we matched 100%. Guests of The Phoenix donated $784, which The Phoenix matched. And customers of Wine de Vine donated $84, which Wine de Vine matched.
In total, we contributed $7,820 to give all 46 faculty and staff at San Pedro High School a cash bonus of $170 each. That's our way of saying thanks to the entire team at SP High School for doing an incredible job educating the young people on our island.
In March, we're raising money to buy a Hematology Analyzer for the polyclinic. Our goal is $45,000. This machine will allow the clinic to give blood test results in 1-2 hours. Currently, without the machine, it takes 2-3 days to get blood test results. If we don't raise all of the money in March, we will continue the effort in April.
One great update: in the past, we've purchased an EKG machine, an Ultrasound machine, and an X-ray machine for the polyclinic. We're very happy to report that all of that equipment is used everyday to take care of our community. Thanks to you all, we're improving the lives of people on our island.
One last thing: Yes, San Pedro is the economic engine of Belize. And our tax dollars should be reinvested in the community here, for better schools, good roads, and a proper hospital. Unfortunately, our elected officials disagree. Instead of complaining, we choose to do what we can to help improve San Pedro.
You can donate in person at our businesses or you can give at the Donation link above.
We're grateful that all of you continue to help us make a difference in San Pedro.