A stellar recap of May and June. Plus what's ahead for July!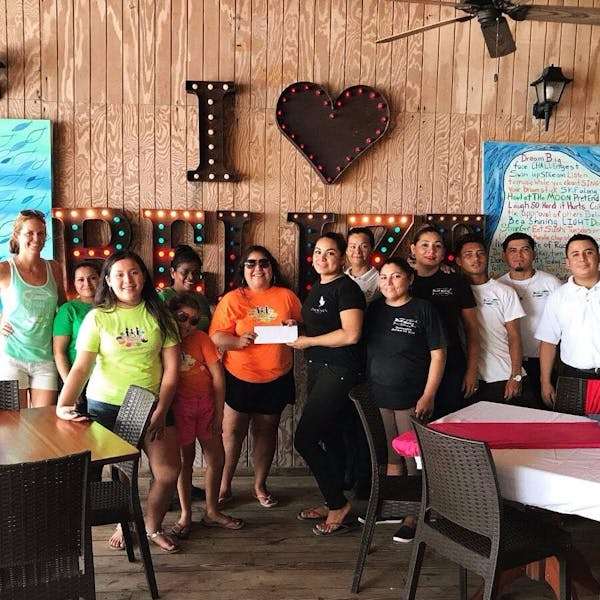 Monthly Donation Update: In May and June, our customers donated $1,384, which we matched 100%. Guests of
The Phoenix
donated $1,354, which The Phoenix matched. And customers of
Wine de Vin
donated $185.65, which Wine de Vine matched.
In total, we contributed $5,847 to Ambergris Caye Camp Star Fish, which is a 2 week summer camp in San Pedro for children with special needs. All children attend free of charge. The funds we donated will be used for arts & crafts, games and activities, food and drink, a t-shirt for all campers, and a party on the last day. This year is the 4th year of the camp and they expect ~50 children to attend.
At a time when our friends in the States seem intent on cutting healthcare and support for regular people, including the most vulnerable there, we're so proud of of our community here in San Pedro for stepping up to help us support these wonderful kids here who need extra love, attention, and resources.
In July, we are raising money for The DFC Eco-Rangers. The Eco-Rangers are a group of kids from the DFC area dedicated to cleaning up their neighborhood by picking up garbage, planting trees and flowers, installing and maintaining garbage bins, and repurposing trash into public art.
These kids are doing an awesome job and we're excited to support their effort. The money we contribute will be used to buy garbage bags for the newly installed bins, gloves and rakes to help with trash pick up, and paint and supplies for their art projects.
Thank you for supporting these amazing kids in their effort to keep their neighborhood clean and green. #Belize #Kids #Community #Love #makeadifference 🌍❤️🙏